Authors: meet
Book Writer
Finish manuscripts in less time.
Access your work from any device.
Get Started for Free

BRILLIANTLY ORGANIZED
Book Writer makes retrieving your ideas effortless — even if you're a note-taking freak or a complete slob.

CLOUD-BASED
Edit your manuscript from any web-enabled device. Forget syncing. Kiss Google Docs and Dropbox goodbye.

CLUTTER-FREE
Streamlined interface with live word and page counters helps you focus on writing your next bestseller.
If you're an idea person Book Writer will change your life. There's no easier way to go from desktop to mobile device and back again with your writing.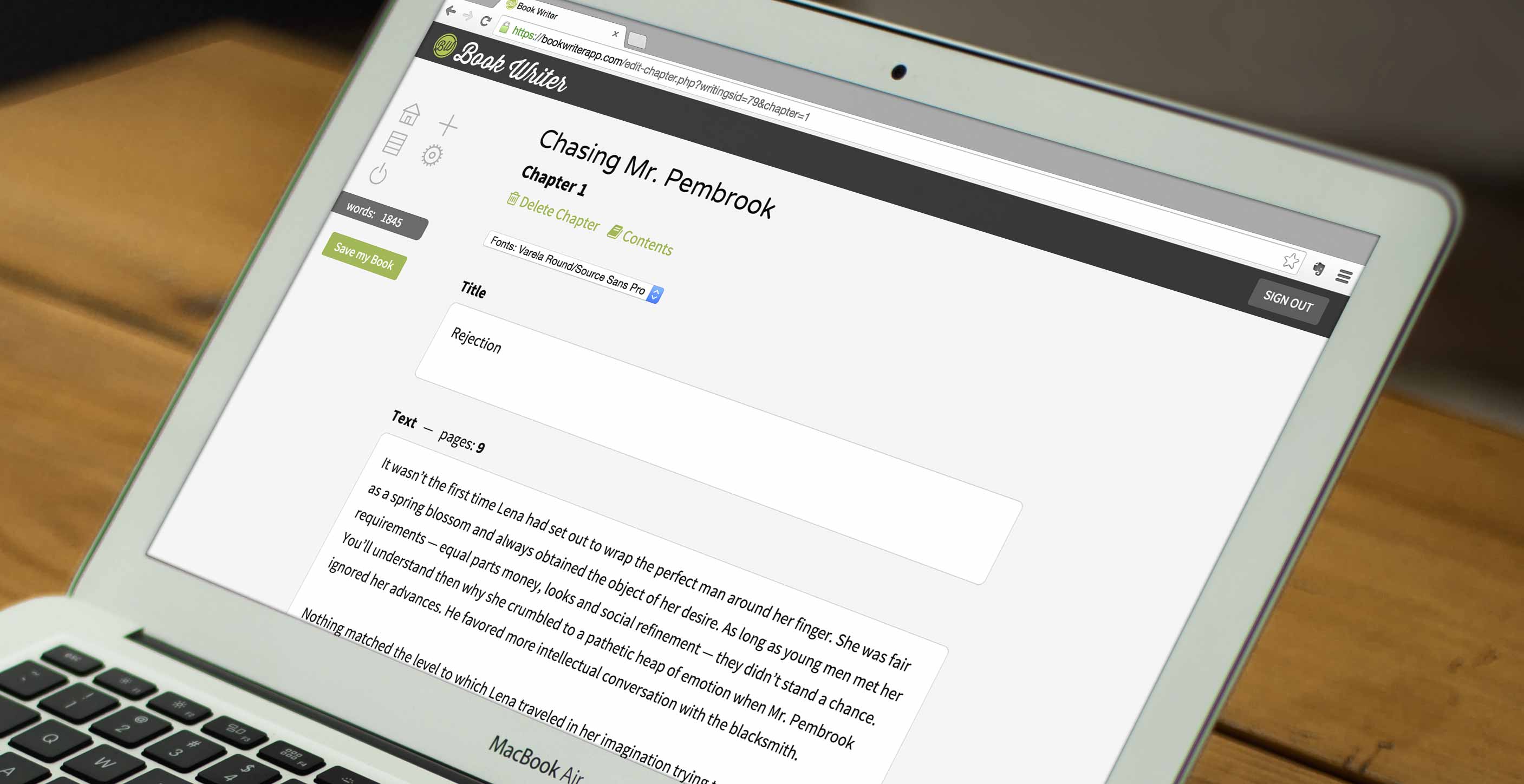 Stop messing with clunky word processors, cloud drives and all that syncing and downloading nonsense.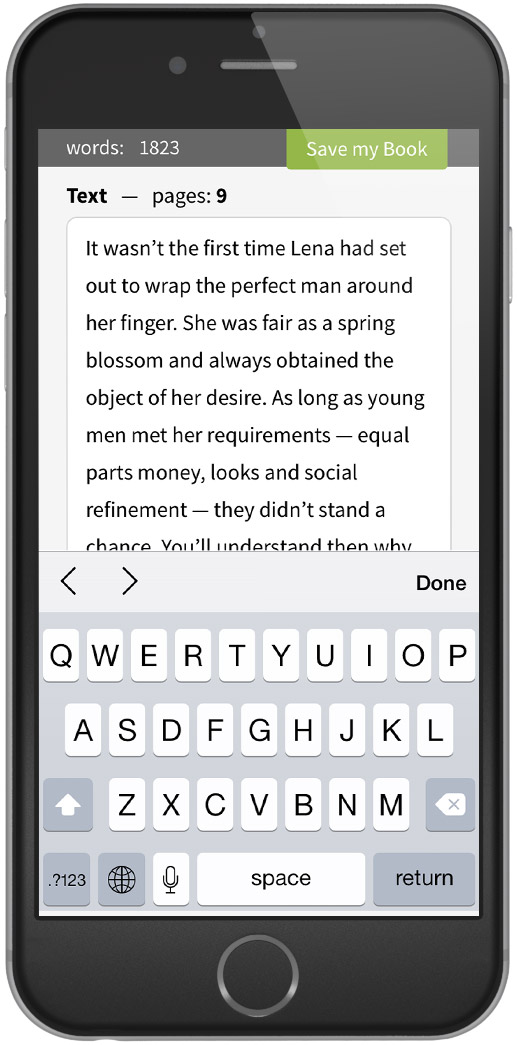 Focus on Your Writing
Clean user interface shows current word and page counts.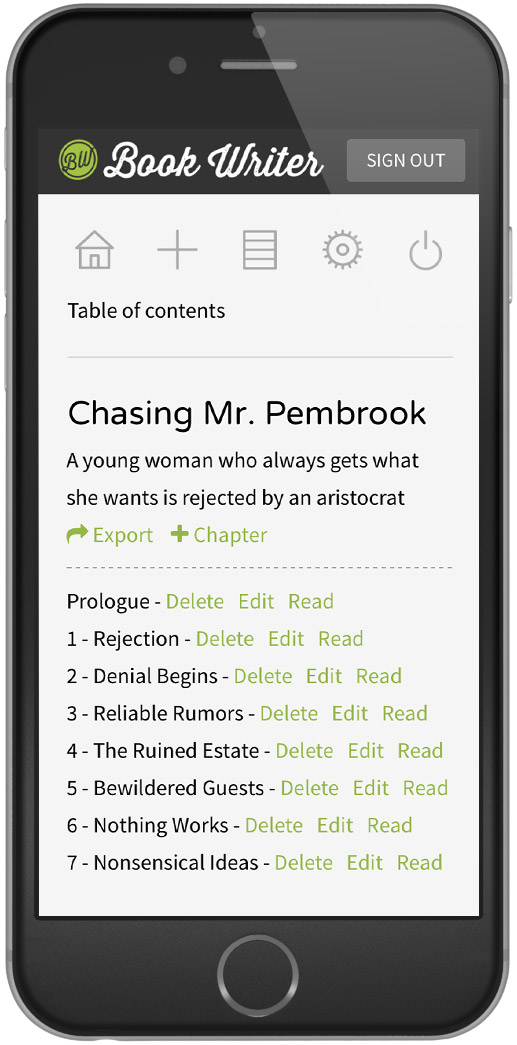 Locate Chapters Instantly
Book Writer automatically organizes your writing for snappy retrieval.
Link to Dictionaries
Quickly open words in any dictionaries used by Apple devices and computers.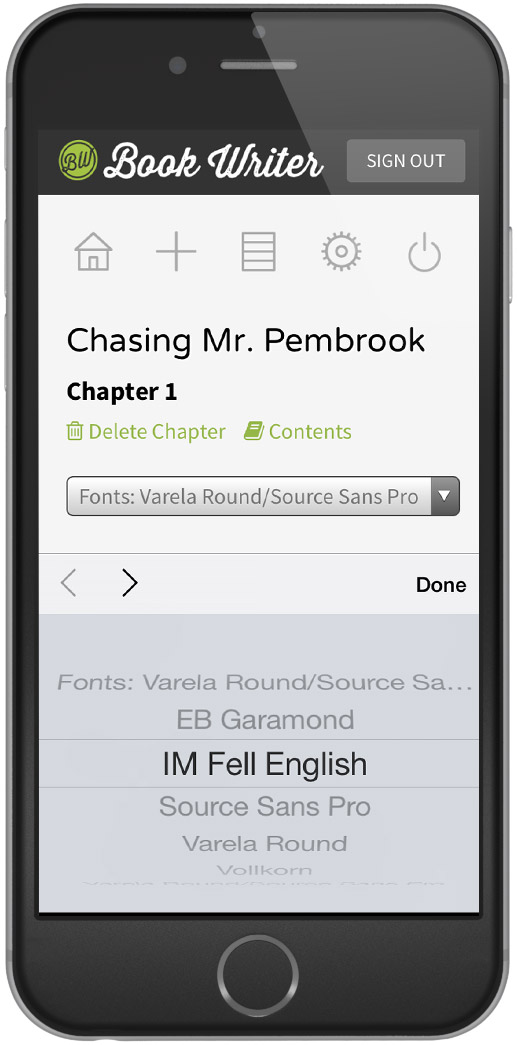 Use Great Typefaces
Highly-legible hand-selected fonts to suit old-style, classic and contemporary tastes.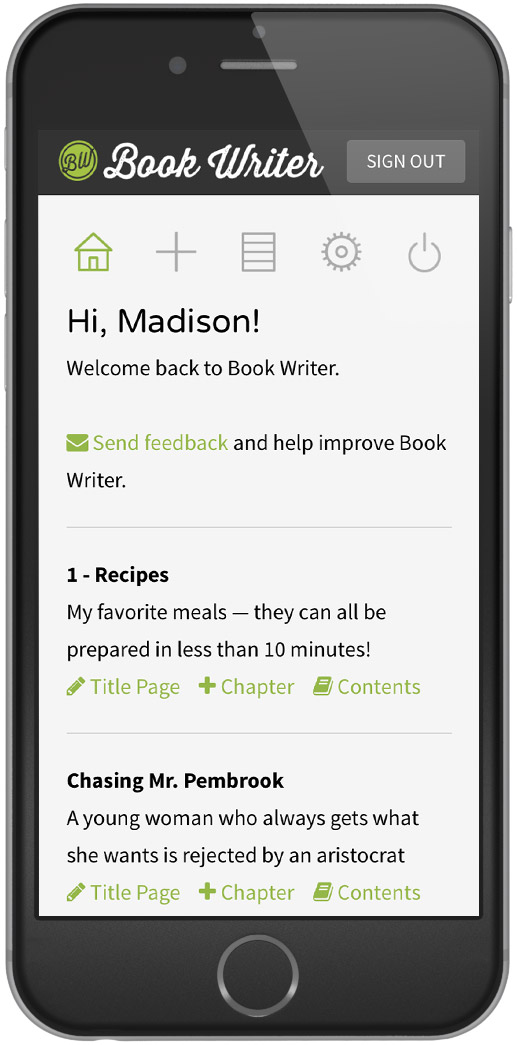 Make an Endless Book Shelf
Books are ordered alphabetically by title and you can easily reorganize based on your preferences.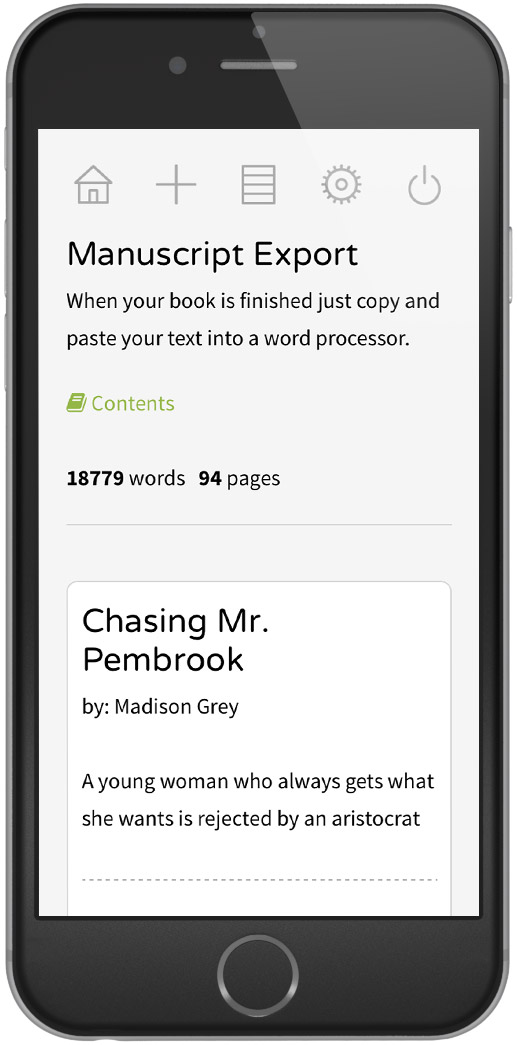 Easily Export
See your total word count or copy and paste the full text of your book from the export screen.
Book Writer is a writing tool completely re-imagined for authors, copious note-takers and idea people. It gets out of your way so you can be prolific.